About Us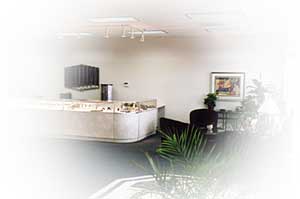 Quality, Value and Expert Advice are the cornerstones of our business, and we invite you to have a pleasant shopping experience and join our family of satisfied customers.
Since 1992, we have been serving the Illinois and Indiana areas from our flagship store in Lansing, IL. In 1998, due to demand, we opened a second store in Frankfort, IL. We were built on the belief that a diamond purchase should be a pleasant experience. The value and quality of our diamonds and jewelry compared to most retail chains is remarkable based on customer feedback and our own research. We actively seek out the highest grades of diamonds and welcome the opportunity to educate customers before they purchase. This is why Crescent Jewelers' most effective advertising has been "word-of-mouth". Over 75% of our clients have heard about us from satisfied customers. Most of these customers came to us first, did their own comparison shopping and came back to us to purchase. This commitment to customer satisfaction has built our reputation as one of the premiere outlets for Fine Jewelry at Discount Prices.
We offer you outstanding value by bringing you the greatest selection of fine jewelry directly from our network of manufacturers to your front door. Unlike most retail jewelers, we bypass the middlemen in the traditional distribution channels, and pass on savings of 40-70% to our customers. Our industry partnerships guarantee that our customers receive the greatest selection of only the highest quality fine jewelry at below retail prices.